How do I submit a malicious file or a false positive file?
If you have found a malicious file that is not being detected by TotalAV, or a safe file that is being detected by TotalAV (False Positive) Follow these instructions:
Compress File
Compress the file into a zip file
Password protect the file with the password "infected"
Submit File
Select submission type
Enter your Name > Email Address
Add a comment describing the following:
Where you found the file?
Why do you think the file is malicious / a false positive?
If malicious, what behavior is it changing on your device?
Click Choose File
Select the zip file that you would like to submit
Click Submit File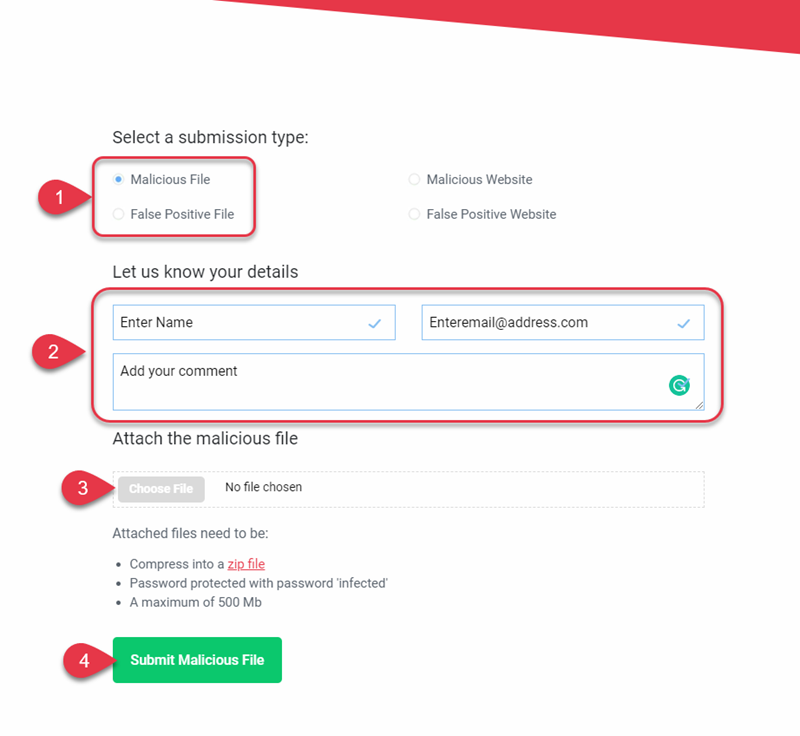 Our virus lab engineers will then analyze the file. If the file is malicious or a security risk, they will create a virus signature that will trigger detection on this file.